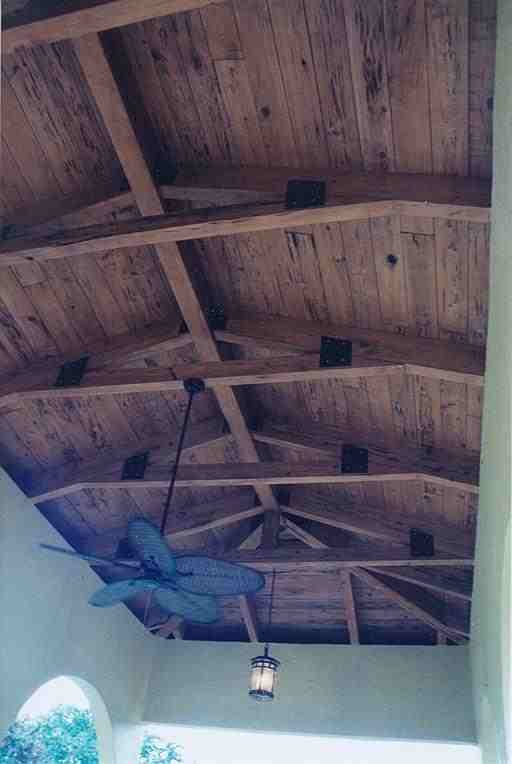 About Pecky Cypress
Pecky Cypress refers to cypress lumber, whether tidewater or sinker, that has holes throughout it. It is rare, since it only occurs in occasional logs, and cannot be discovered until the log is cut. It only forms from the inside out in a circular pattern following the tree's rings. When milled, the pattern of pecky holes is random, and only lumber cut from the inside of the log will contain the pecky.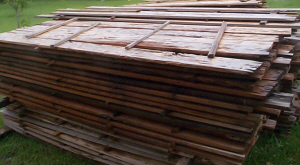 Pecky from sinker cypress tends to have larger, rougher holes due to the logs' underwater stay. We grade pecky as "heavy" - large holes spread throughout the piece of cut lumber,some of which may go through the board, "medium" - mixed hole size mottling the whole board, and "light" - some pecky, not going through the board, dappling the board.
Like all cypress, pecky is beautiful and durable. It has all the properties of regular cypress, including rot resistance and insect resistance.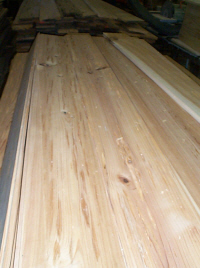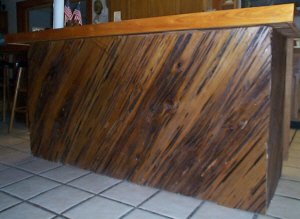 Pecky - tidewater or sinker - can be milled for paneling, furniture, beamage, and special sizing for projects like cabinets or furniture.It can be used in combination with other cypress or your lumber of choice for accents. When purchasing pecky, a little extra allowance should be added as the holes may affect t&g paneling edges or corners.
Our relationship with several small mills that specialize in cypress lumber make your selecton easier. We will find the best price and location (to help reduce shipping cost) to meet your need.
---
More Pecky Cypress Pictures!
Click on photos to enlarge
E-mail Geoff or call 985-986-9945 - Cell 986-516-9493
or use our convenient Request for Quotation Form - Tell Us What you Need!

---
Copyright 2001-2015 - Boite Carre Inc. - All Rights Reserved